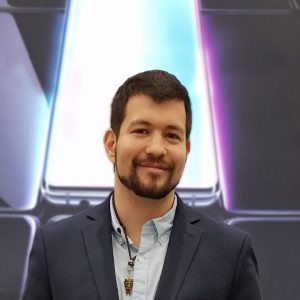 Who am I?
I'm Matt Porter, a game developer and freelancer based in Essex Junction, VT. I'm absolutely passionate about game development, and passing on everything I know to anyone ready to listen.
Game Development
Video games are what make me tick, be it making, playing, or learning how they work. I have vast experience in gaming, from slaying the Nightmare King in Little Nemo: The Dream Master on the original NES, to sailing the cursed seas with friends in Sea of Thieves, and I store that experience as valuable game development knowledge. As a developer, my interests are in retro-inspired experiences, with a modern dose of visuals, accessibility, and overall polish.
Web Development
Web development is not my favorite skillset, not by a 1000px margin. Terrible dev jokes aside, I'm not kidding, it's obnoxious at times, That said, I am more than capable, and for better or worse, my perfectionism prevails. My strengths lie in single page or small websites, with easy to use custom back-end tools and interfaces. This allows my websites to have potent capabilities that extent beyond a basic site or blog, without the complexity that those sites normally bring.
Writing
Writing is something I've come to enjoy with age, much like my late in life appreciation for a good cup (or two) of coffee - coincidence? I think not! Jokes aside, I find writing to be mankind's peak form of communication, and I love me some communication. Whether writing my opinion on the latest game I've beaten, or creating a Kickstarter campaign for a project - words and I get along, and they tend to come easily to me.
Tinkering
Like most creative types, I enjoy figuring out how things work. Financial gains aside, I'm the type to build my own computer, not buy one. I enjoy hacking my game consoles to do more than they do out of the box, then I repeat the task for family. Understanding the actual components and raw power of the smartphone in my pocket isn't an option, it's a responsibility. Long story short, I'm not afraid to touch my fingers to the keyboard and learn something new, and I can even get my hands dirty when I need to.