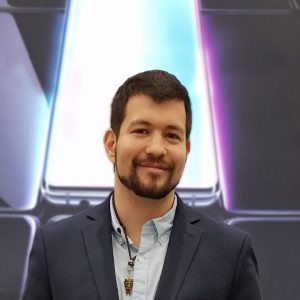 Who am I?
I'm Matt Porter, a game developer and freelancer based in Essex Junction, VT. I've been freelancing for over 10 years, with works including website creation, writing, marketing, and more. Interested in working together?
Game Development
Game development is what makes me tick. I've always been fascinated with playing games, and how they work, be it board games, card games, video games, sports, or something more. I've been pretty successful with game development in the past, and all the work I do is to allow me the financial freedom to explore and create my ideas through my favorite medium of all, game development.
Web Development
Web development, is a fickle bitch. We have a love hate relationship, but who doesn't? While I certainly prefer the more logical and common sense aspects of game development, the world wide web is constantly evolving, and always keeps me on my toes. Staying up to date and learning new technologies is an endless endeavor, but luckily for me, one I happen to enjoy.
Writing
Writing is something I've come to enjoy with age, much like my late in life appreciation for a good cup (or two) of coffee - coincidence? I think not! Jokes aside, I find writing to be mankind's peak form of communication, and I love me some communication. Whether writing my opinion on the latest game I've beaten, or creating a Kickstarter campaign for a project I'm working on - words and I get along, and they tend to come easily to me.
Tinkering
Like most creative types, I enjoy figuring out how things work. Financial gains aside, I'm the type to build my own computer, not buy one. I enjoy hacking my game consoles to do more than they do out of the box, because I can. Understanding the actual components and raw power of the smartphone in my pocket isn't an option, it's a responsibility. Long story short, I'm not afraid to touch my fingers to the keyboard and learn something new.